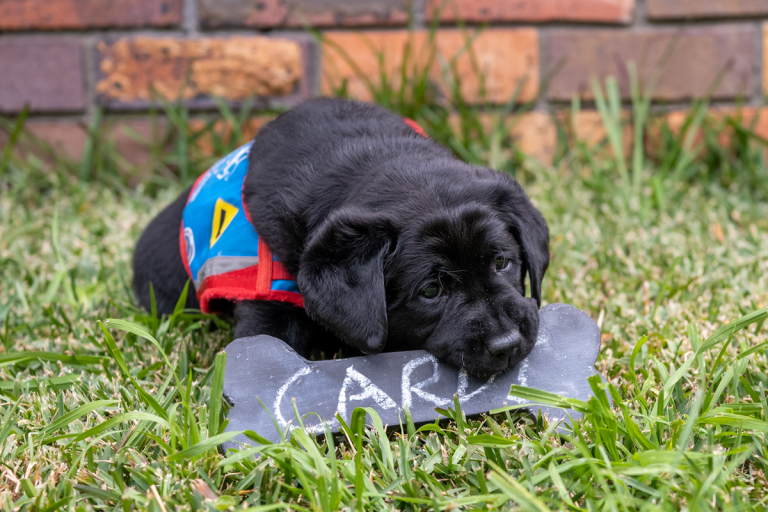 Cardi
Date of Birth

10 July 2021
Hi, my name is Cardi
I may only be a puppy now, but with hard work, patience and plenty of training I will grow up to become an Assistance Dog.
Your dependable generosity will help pay for my food, training, vet care, and ongoing support throughout my working life.
Will you become a Puppy Champion and help turn me and my classmates into Assistance Dogs?