Who does Assistance Dogs Australia help?
Assistance Dogs Australia give fully-trained and accredited Assistance Dogs free of charge to clients living with the following disabilities: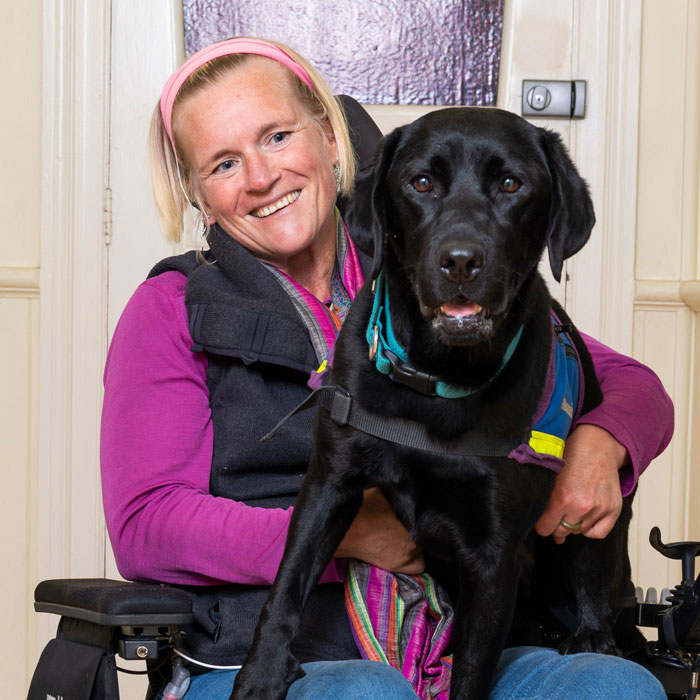 Physical Disability
Dogs like Cozie are trained to pick up dropped items, open doors and drawers, alert bark, and so much more. They also help reduce the need for a carer.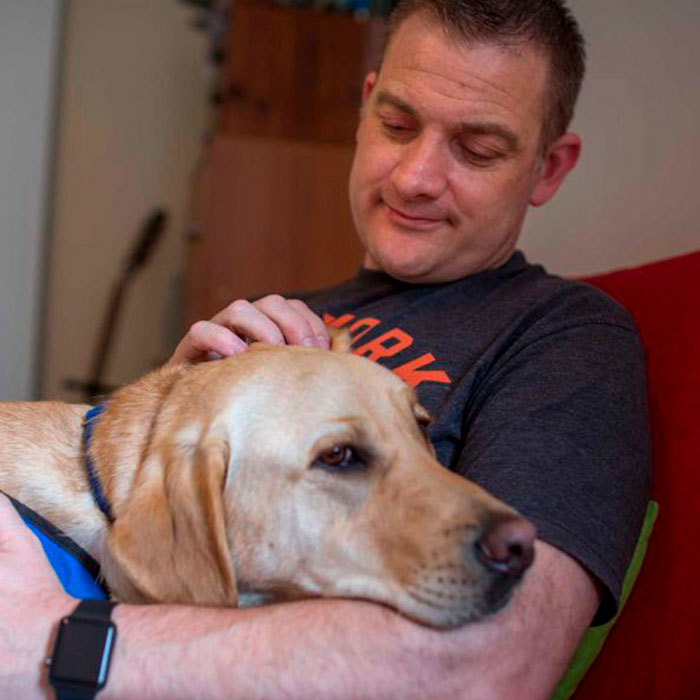 PTS (Post-Traumatic Stress)
Dogs like Jimmy sense rising cortisol (stress hormone) levels in their human, and acts immediately to calm them down. By reducing stress, fear and anxiety, people with PTS are able to rejoin their community.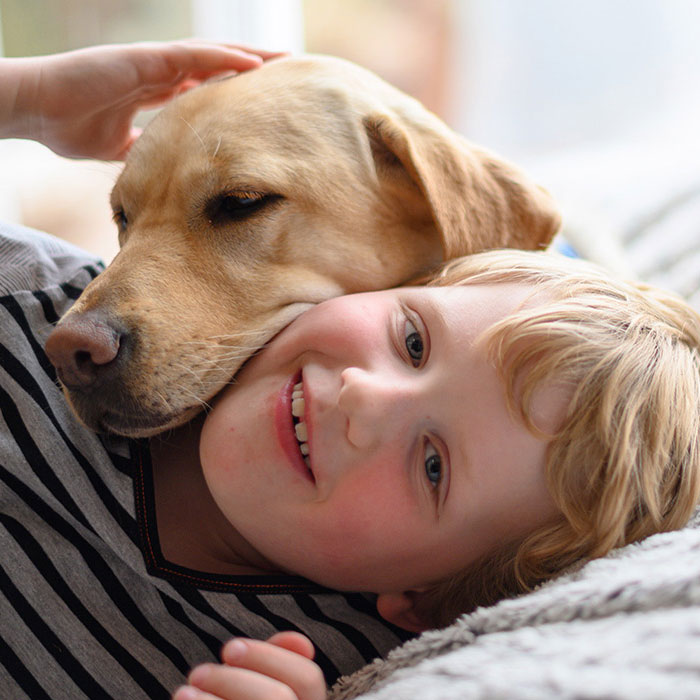 Autism
Dogs like Claudia can help stop a meltdown in a person living with autism, when other forms of therapy may not be as effective, and also give them the confidence to improve communication and social skills, opening the world up to them.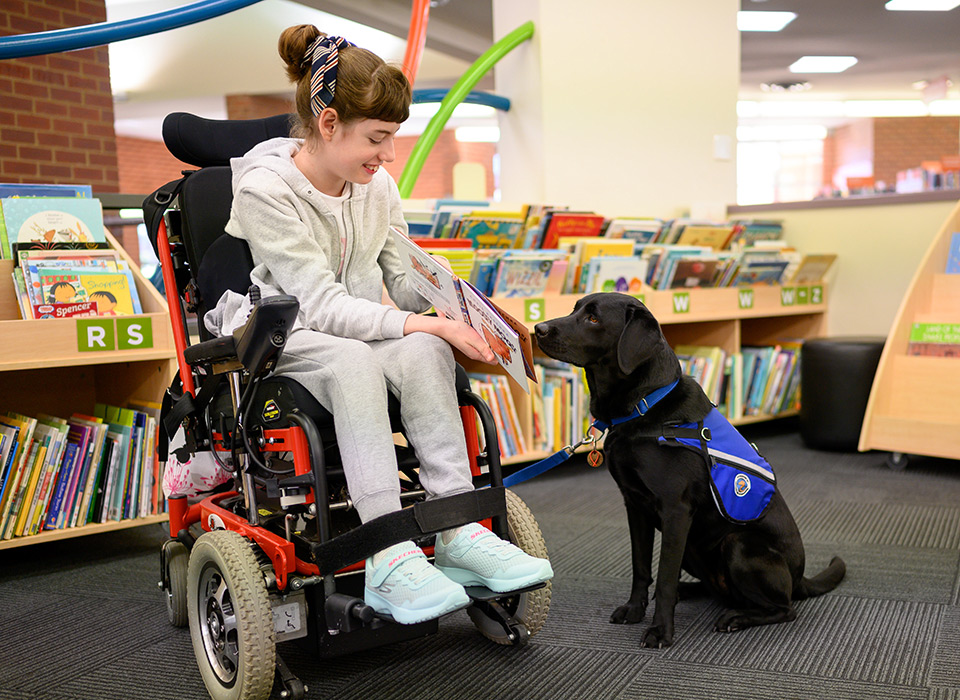 Where does my donation go?
Your regular monthly gift is the lifeblood of Assistance Dogs Australia, as we do not receive funding from the government. It takes $40,000 and two years to train an Assistance Dog, who are placed with clients for free.
Your donation will help cover the cost of: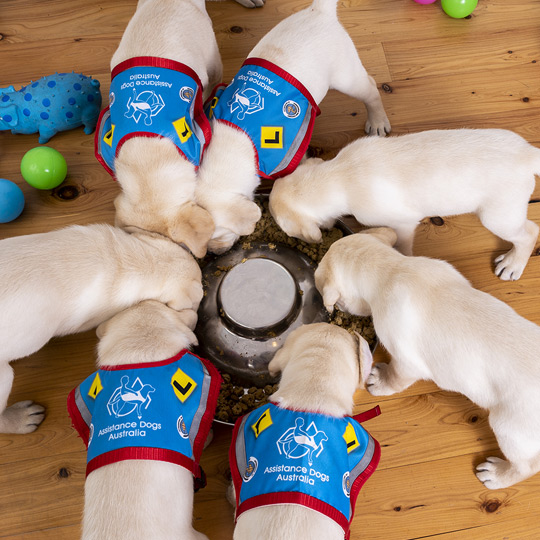 Food: Our puppies need the best nutrition to ensure they have the proper fuel for the journey and to maintain a healthy weight. A correct diet is important because our pups are extremely food-motivated, and want them to be in the best shape for a life as a working dog.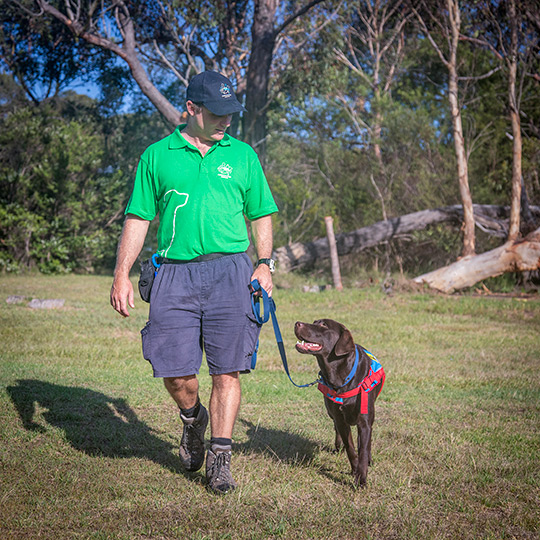 Training: It takes the best trainers to bring out the best in our pups. Assistance Dogs training is highly-specialised, combining strategy, repetition, 'dog whispering' and experience.
Equipment: Leads, jackets, crates, enrichment toys, and feeding bowls all add up. We also use equipment like a wheelchair and a pedestrian crossing button to stimulate a 'real life' environment for the pups.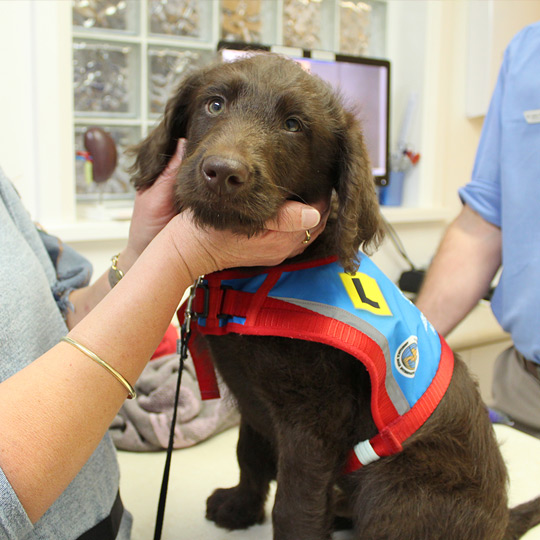 Health: Our dogs have ongoing medical support to keep them in tip-top condition. This category includes vaccinations, preventative flea and tick treatment, probiotics, and ear/eye ointments.
How you are making a difference
We crunched the numbers, and discovered that each and every dog is 100% cute. But seriously, a recent survey showed how Assistance Dogs improve every single client's quality of life. So we work hard to change the world for more Australians around the country. This is our success rate.
100%
OF CLIENTS
FIND IT EASIER TO LEAVE THE HOUSE
81%
OF CLIENTS
ARE PARTICIPATING MORE SOCIALLY
96%
TRAINING SUCCESS RATE
400DOGS
CHANGING LIVES ACROSS AUSTRALIA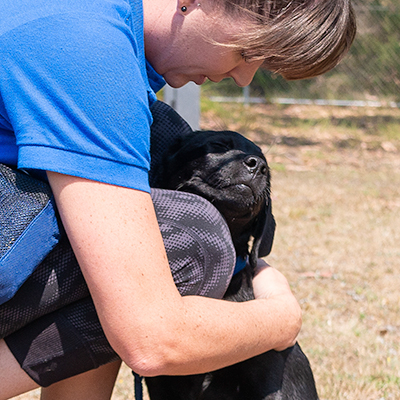 Dog lovers, who are interested in seeing how dogs can be trained to help others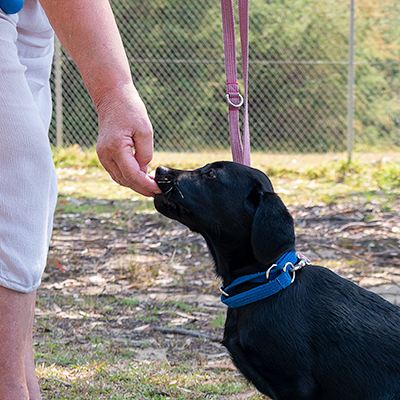 Generous and caring people who enjoy helping others to have happy and fulfilled lives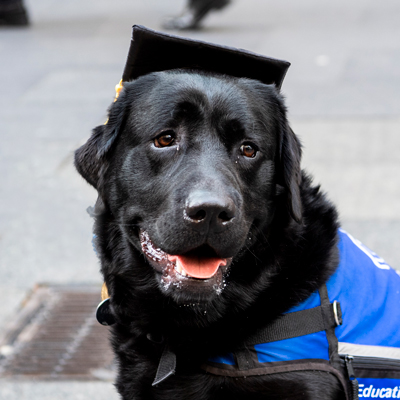 Inspired by stories of hope, fun, and success between people and dogs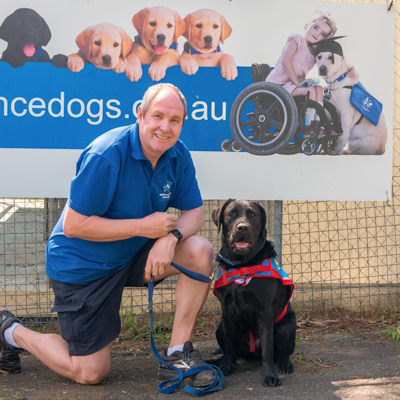 Caring people who want to help Australians living with disability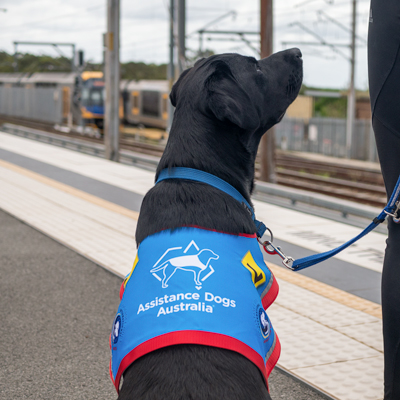 Community minded and enjoy the feeling of making a meaningful impact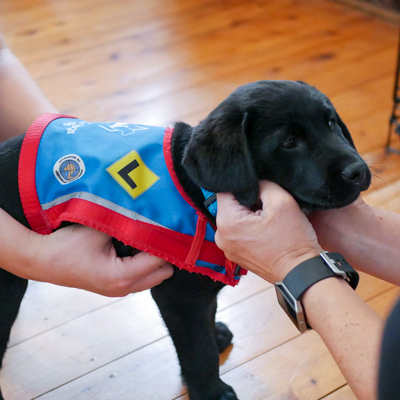 Willing to commit to a monthly donation, which helps to keep the program running
Every little bit counts.
We are a small charity but make a big impact on the people we help. Without government funding, it is caring people like you who make our work possible. We are so grateful to everyone who believes in our cause.
Become puppy champion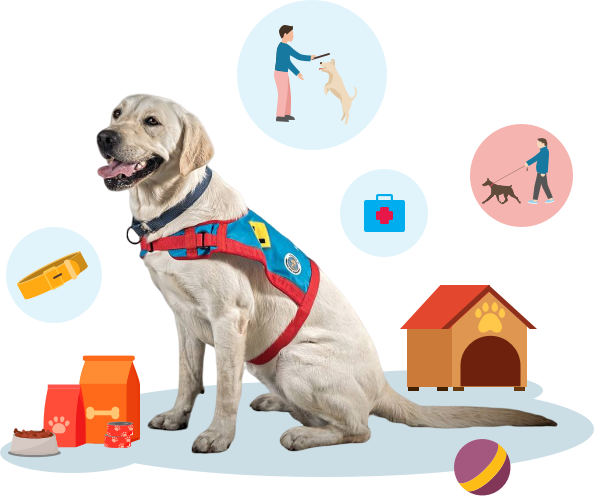 Behind every Assistance Dog is an A-team
It takes a village to raise an Assistance Dog, and we've assembled a passionate and knowledgeable team to look after our puppies on their Assistance Dogs journey. We have breeding mum carers, puppy education supervisors, puppy educators, instructors, to name a few.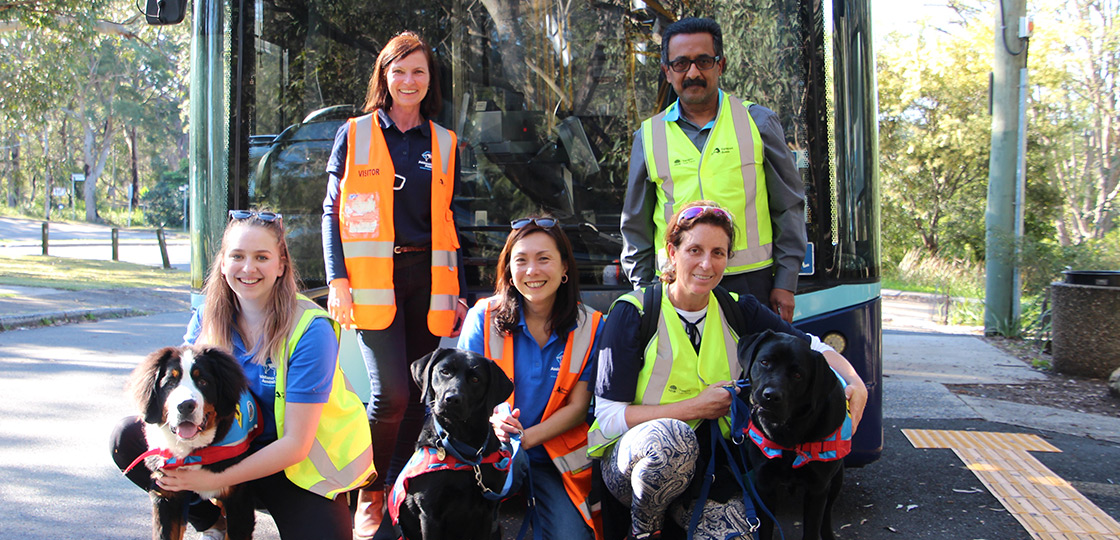 Accreditation
To train fully-accredited Assistance Dogs, with full public access, our organisation must also have the highest credentials in the industry. You can also rest assured that as a charity, we are on the ACNC Charity Register and transparent with our finances.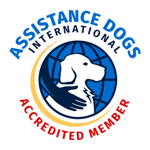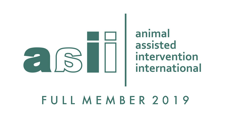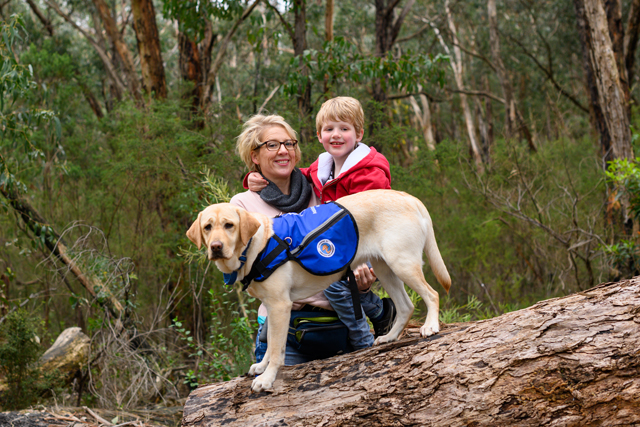 Noah's story
"We now have so much hope for the future with Claudia in it, and during bad times we hold onto that hope. It sees us through that day. From the bottom of our hearts, thank you for changing the lives of families like ours. Your generosity is a gift of hope and love, in the form of an amazing dog." – Kate, Noah's mum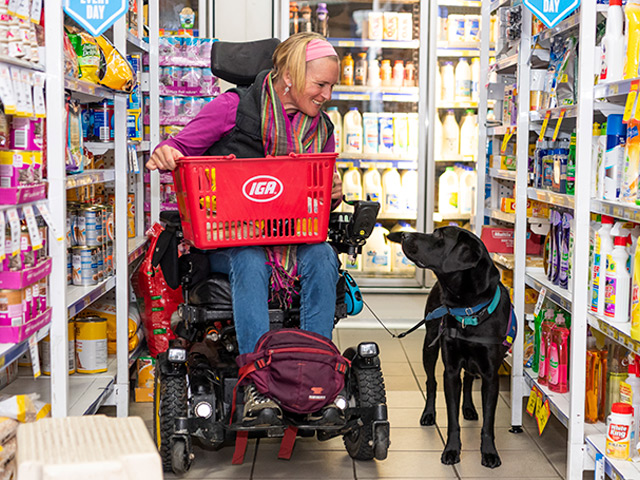 SJ's story
"There is no doubt that Cozie saved my life. Assistance Dogs Australia supporters are wonderfully awesome and they need to know how much a difference having Cozie has made to my life. I'm eternally grateful for people who have donated." – SJ